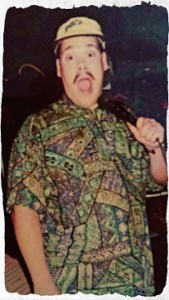 Paul Cardenas was born in the Los Angeles area, moved to the Bay Area at two years of age and was raised in San Jose. Paul's parents both played instruments and loved all types of music so Paul was a music nut from the time he learned to walk. When he was four years old, he told his mother that being a DJ was "the greatest job in the world because all those bands and singers play their songs where the DJ is at!" He may not have been too sharp but he knew what it was that he wanted to do.
When he was in junior high, Paul started DJ'ing at the school dances. He dabbled at the high school "radio station", which was really just turntables connected to an amplifier and loudspeakers played during lunch. After attending college for radio and television broadcasting, Paul then went on to work for local radio stations and began DJ'ing in popular Bay Area nightclubs. People would ask if Paul was able to DJ at their wedding receptions and parties so he put together a mobile sound system and started the business that became The TUNES GUY.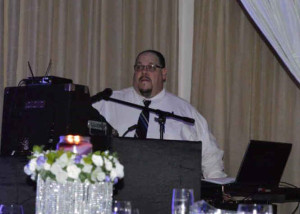 Paul has always had a desire to entertain. The #1 thing Paul strives for is to make his clients happy. He loves working the crowd and turning ANY time into a GOOD time! Paul is definitely a cut above the rest. With experience playing to crowds at weddings, parties, corporate events and nightclubs, Paul is comfortable no matter the setting. This allows you to set the parameters for his performance. From a wild dance party to a stately awards presentation, The TUNES GUY is your choice for quality entertainment.